Lab Facilities
Materials Testing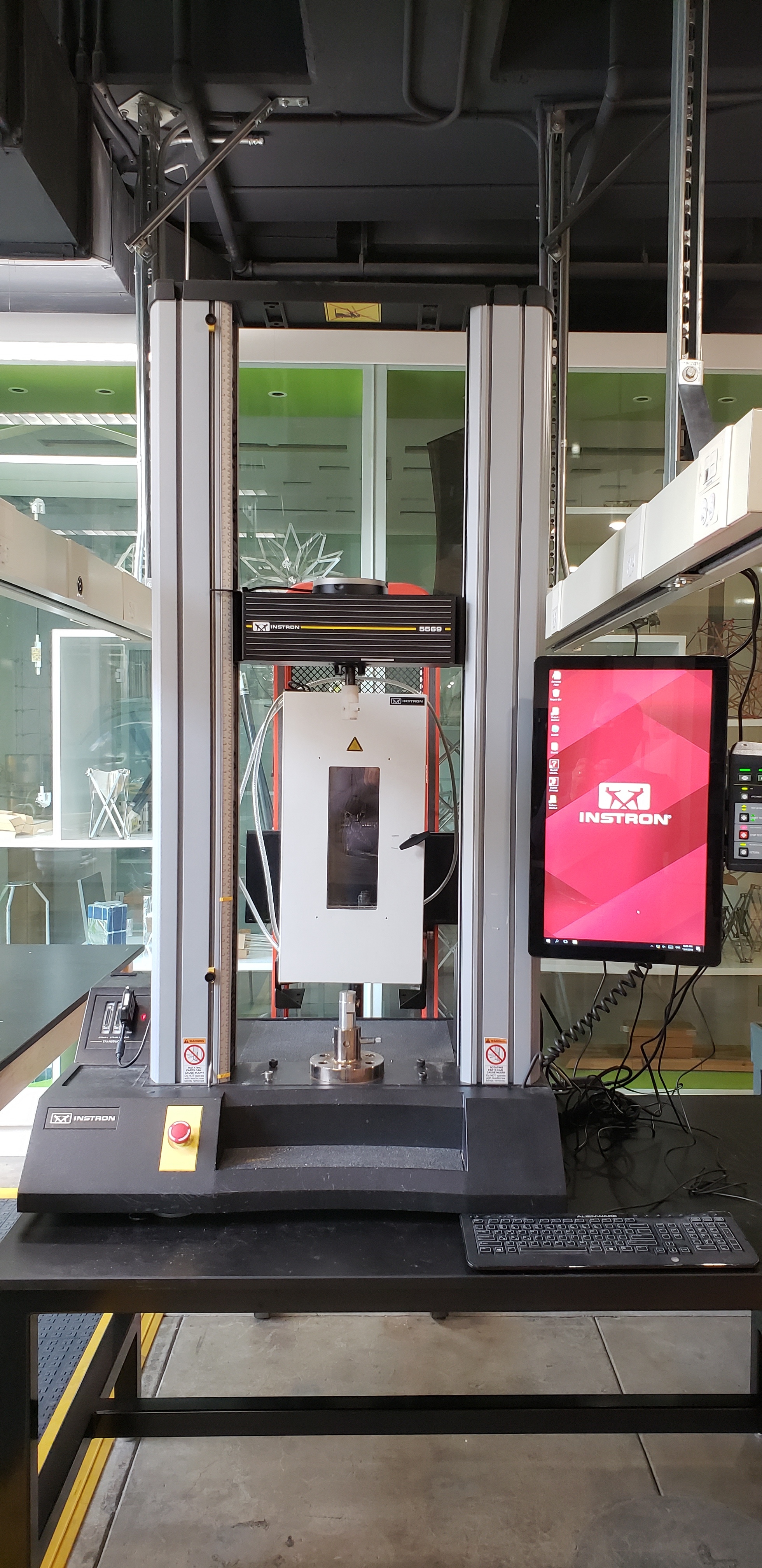 Instron® electromechanical universal testing machines perform tensile, compression, bend, peel, tear, and other mechanical tests on materials and products to ASTM, ISO, and other industry standards.
The Instron range of 3119-600 Series environmental chambers provides extensive temperature testing capabilities for evaluating material properties under non-ambient testing conditions. 3300 and 5900 Universal Testing Systems. Laser Extensometer for precise non contact displacement measurements.
Fabrication of Structural Prototypes
Laser material processing solutions from cutting to engraving of various materials (carbon fiber, metal, plastic ...). This model equipped with three lasers of different wavelengths can cut through carbon fiber material. It also has a computer controlled rotating jig option to cut/engrave 3D tubular parts.
Composite Curing Autoclave EC3X6 (3 feet in diameter and 6 feet long curing chamber) by ASC Autoclaves used for composite bonding in the Aerospace The ASC composite autoclave utilizes an advanced control systems called CPC to control the temperature, pressure, vacuum, and cure times based on engineered cure recipes and reading gathered from the sensors that are attached directly to the aerospace composite parts and tools during a cure cycle.
Full-field optical vibration measurement flexible full-field vibration measurement in 3-D non-contact laser vibration measurement Full-field measurement with high spatial resolution Precise 3D vibration measurement of the system of vibrational velocities of 0.01 µm/s to 30 m/s.
FARO® OFFERS THE WORLD'S BEST AND MOST TRUSTED MEASUREMENT ARM SOLUTIONS The FaroArm is the preeminent portable coordinate measuring machine
(PCMM) that allows manufacturers easy verification of product quality by performing 3D inspections, tool certifications, CAD comparison, dimensional analysis, reverse engineering and more.